Welcome to The Purple Sock!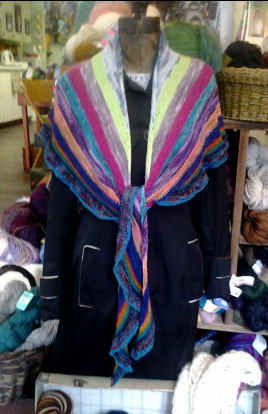 Welcome to The Purple Sock! One of the most wonderful things about owning your own business is seeing it grow and thrive! Just like watching your children begin to crawl and then walk, head off to school and head out on their own (much too quickly, lol!)... that is how I see my little shop!

As I finish my ninth year here in the little Village of Coldwater, I am shocked at how quickly the years have gone by! My small beginnings have turned into expanded space, amazing new lines of Canadian yarns including Sweet Georgia from Vancouver and Red Sock, Blue Sock yarns from Ottawa, as well as the incredible yarns from all over the globe, some supporting women's causes in their home countries, and as always, the finest loose leaf teas from around the world as well. With the advent of Skype and FaceTime and all the other social media, we can be in touch with people all over the world...but it is also lovely to be able to touch and feel, smell and taste these treasures that have found their way to my little shop.

As the shop has grown, I have added new classes, held KAL's, had yarn tastings, participated as a stop in a "Yarn Crawl", and have started a knitting Retreat (now in its fifth year!).....all because of you, my dear customers and friends! You inspire me with your creativity, your excitement over a new yarn that you want me to order, the trends you find as you travel. I love the old adage that "it takes a village...", well, that is certainly true here at The Purple Sock...a village of spinners and weavers, a village of knitters and felters, of those who crochet and rug hook, who create beauty and share that here every day!
---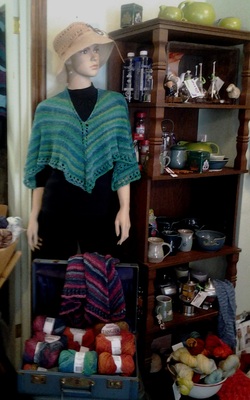 So please drop in, join us for a Sip 'n Stitch, take a class, fondle the newest yarns and fibres or try a new tea....you are always welcome here at The Purple Sock!
If you would like to be added to our Newsletter list, please go to the
blog
and enter your e-mail in the box under "Follow by e-mail" at the top of the right hand column, Then you will be kept up to date with the goings-ons here at the store.
Happy knitting to all!
Lynn
---