Welcome to The Purple Sock!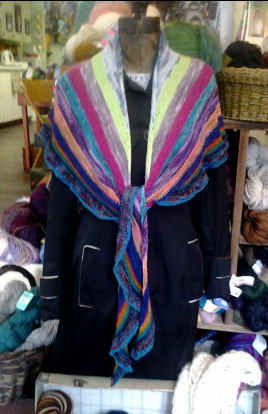 We are again open for in store shopping Please see our hours page To place a pick up order please email
lynn@thepurplesock.ca
thanks and stay safe Lynn
Welcome to The Purple Sock! One of the most wonderful things about owning your own business is seeing it grow and thrive! Just like watching your children begin to crawl and then walk, head off to school and head out on their own (much too quickly, lol!)... that is how I see my little shop!
Situated in the little village of Coldwater, settled by Europeans in the 1700's, its the second oldest community in Ontario. Coldwater is a quaint town with many spots for coffee or lunch.
The Purple Sock has been in business for almost 15 years.. At the Purple Sock, you will see a great selection of yarn of various weights and colours. From the large suppliers such as Berroco, Noro and Cascade to small indi dyers like 3DogKnits (Waubashene) and Timber Yarns there is something to tempt the knitter in you!
Perhaps loose leaf tea is what you are looking for. You will find a great selection of the finest loose leaf teas from around the world. The tea is available in 50 g, 100 g and 200 g bags.
As the shop has grown, I have offered classes in knitting and spinning, as well as knit along projects. Through the year, I host a number of trunk sales where the creative supplier brings in a large selection of yarns for us to see and a chance to meet.
You inspire me with your creativity, your excitement over a new yarn, the trends you find as you travel. I love the old adage "it takes a village..." well, that is certainly true here at the Purple Sock...a village of spinners and weavers, a village of knitters and felters, of those who crochet and rug hook, who create beauty and share that here every day.
​
---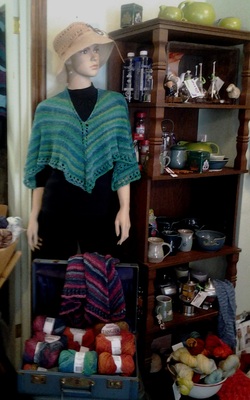 If you would like to be added to our Newsletter list, please go to our hours page and at the bottom is a box to add your name to our mailing list. Or you can email my @ lynn@thepurplesock.ca and ask to be added. This will keep you in the loop with new pattern ideas and all the new yarns as they arrive!!

Happy knitting to all!
Lynn
---